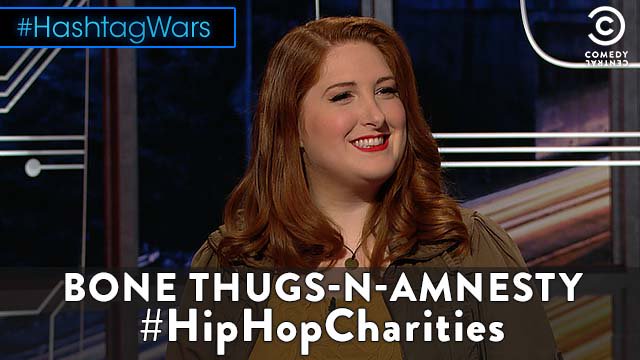 Very much a Slacker's B- week on @midnight. Mediocre episodes, unnecessary but largely neutral format changes in response to the time slot change. Notable exceptions include Chelsea Davidson, who put some effort in and won the week, Jeff Tweedy, who had an excuse for being low-key and did better than you'd expect a musician to, and on the other end of the episode, Adam Ray, who came out of the gate with barely ironic racism and that's gonna put me off you for the full 22 minutes.
Chelsea Davidson (W)
Moshe Kasher (T)
Michelle Buteau (M)
Aisling Bea (T)
David Koechner (Th)
Kate Walsh (M)
Jim Jefferies (M)
Jen Kirkman (Th)
Jeff Tweedy (Th)
Amir K (W)
Chris Delia (T)
Adam Ray (W)
All four episodes were fine. None I'd seek out, but none particularly memorable. Worth watching if for no other reason than you probably want to acclimate to the format tweaks.
Monday
Wednesday
Tuesday
Thursday