Sunday, February 18, 2018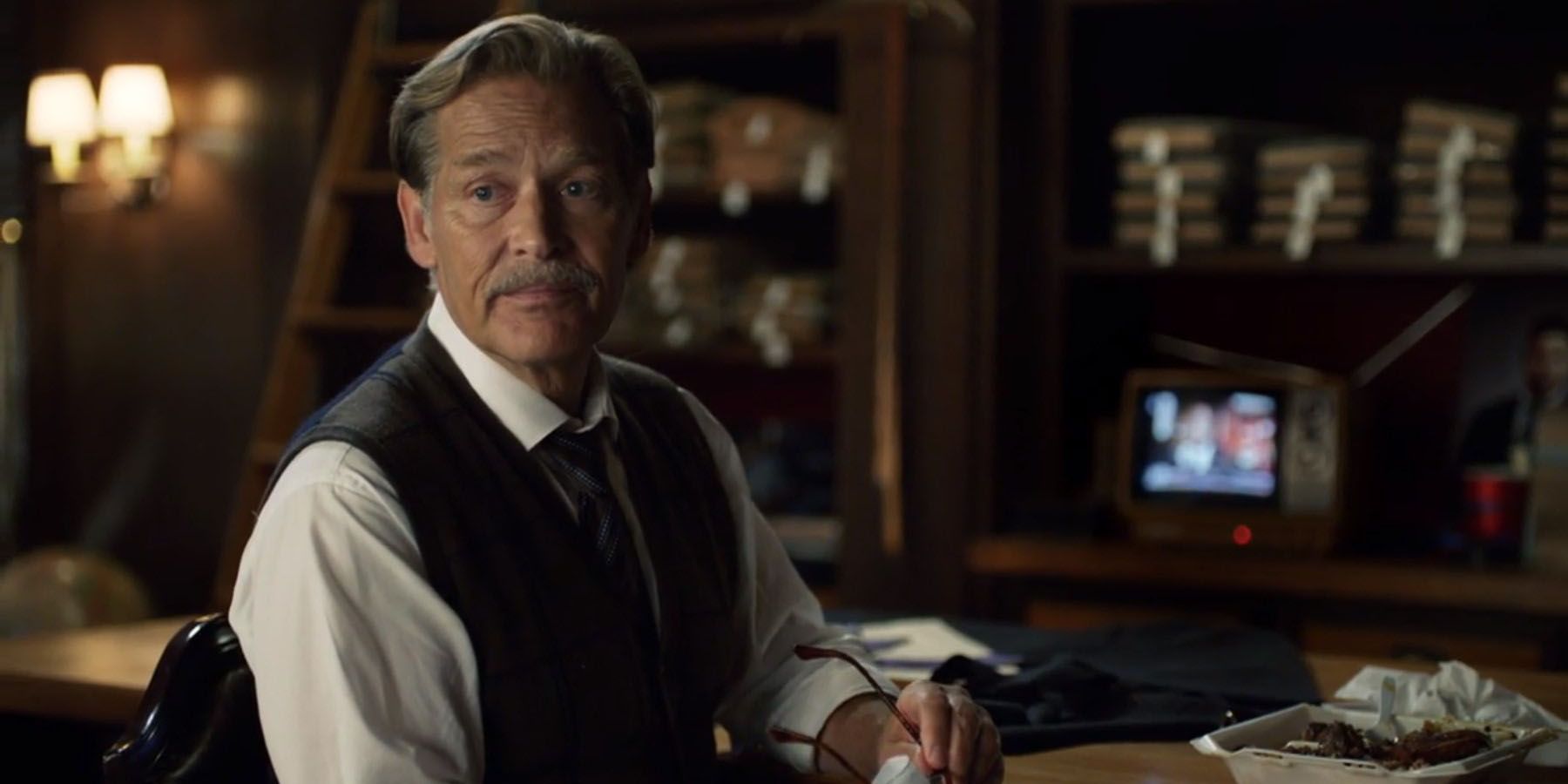 Still not buying it.
Black Lighting gets its own overly long title about the devil that I'm not going to fucking type out or try to remember, but at least it's a better episode than Arrow's was.
Hijinks With Mom's Jarvis
There's something very compelling about Runaways that I can't quite place, given some of the weaknesses in execution (some clunky writing and acting in the early going).
Friday, February 9, 2018
Enjoy this for the rest of the season, I guess.
Small man in suit murdered and replaced by large man in suit. Alert the media!
Wednesday, February 7, 2018
COMPACTED!
Another OK week on WWEk, with a lot of good matches making up for the boring stuff and weird booking. Plus, Heavy Machinery were on NZXT this week, defeating and possibly breaking up Sabatelli and Moss, which is like the best twofer in the business and thus goes above even the EVENTS OF SIGNIFICANCE.
WEIRD PRODUCTION DECISIONS
Post-Raw 25, both shows have established some new production ideas, and they're all very distracting. Raw is now going with a bold, red and white color scheme full of boxes and sans serif and an almost sort of comic booky feel to it. Also, no theme song/intro? I can't imagine this is permanent but it's been two weeks in a row. Aparently the new Raw theme is by Papa Roach so mabye it's divine intervention. Smackdown, meanwhile is putting big words all over their promos like they're shitty YouTube videos and it's super obnoxious.
BOBBY ROODE BEATS RUSEV CLEAN
I'm disappointed. Rusev is super over, so I was really hoping this title match would mean a program, but it doesn't look like it. Also, they seem to be doubling down on Rusev and English being heels English even insulted the hometown crowd in his song, which is a thing they already have just fine on Raw. But you're not going to turn crowds against Rusev at this point, so fucking roll with it for a change, WWE.
GARGANO VS. ALMAS, TITLE VS. NXT CAReER
Almas goaded Gargano into a rematch - if Almas wins, Gargano leaves NZXT forever. This could mean a Gargano callup, but I hope it means Gargano triumphing over Almas, Vega, and Ciampa to win the belt, at least for a little while. Otherwise they're just doing Tye Dillinger's final run in NXT all over again.
ASUKA KEEPS HAVING GREAT MATCHES
This week it was against Bayley, and led to some more Bayley-Sasha rivalry hints.
OH YEAH CRUISERWEIGHT TOURNAMENT
I forgot to mention last week that in addition to being named Drake Maverick, Drake Maverick set up a sixteen man tournament leading up to a finale at Wrestlemania to determine the new champ. Last week, Cedric Alexander defeated Gran Metalik and TJP defeated Tyler Bate. This week, Kalisto defeated Lince Dorado and, in a shocker, NXT's Roderick Strong defeated Hideo Itami. ALl the matches have been high quality stuff, and the tournament element means they matter more than these matches usually do on 205.
FUUUUUUUCK RANDY ORTON
He RKO'd Roode, English and Rusev after the Roode-Rusev match. I hate Randy Orton and I hate this Randy Orton most of all.
Dispensing street justice in a hoodie? Nobody will buy that.
OK, the weak link in Black Lightning continues to be the whitest guy on the show, who is, funnily enough, not the albino.
I am, of course, referring to James Remar as Peter Gambi, who started out as a weird tailor sidekick and in the past couple of episodes is now more of an unconvincing badass sidekick who's keeping a bunch of secrets from Jefferson. In this case, the existence of a new vigilante who is also Jefferson's daughter. Whether Gambi knows Thunder's identity or not is as yet unrevealed.
Anyway, Gambi constantly seems like a character from a different, worse show. The rest of the show was good, with Anissa figuring out that vigilanting ain't easy, Black Lightning sort of discovering the organization that Tobias is a part of, and a really disturbing scene where Tobias' mysterious boss, Lady Eve, vacuums(?) the insides out of a living dude on a slab and/or a zombie? Anyway, it was fucked up.
Eve suggests a psychological attack, so Whale is going to try to turn Jennifer's now-paralyzed boyfriend against Black Lightning to turn the public against him. Since we're four episodes in, I suspect the plan will work around epiisode 6 and stop working around episode 10. But I look forward to seeing Jefferson handle the approbation of the community, since it's something completely new to him.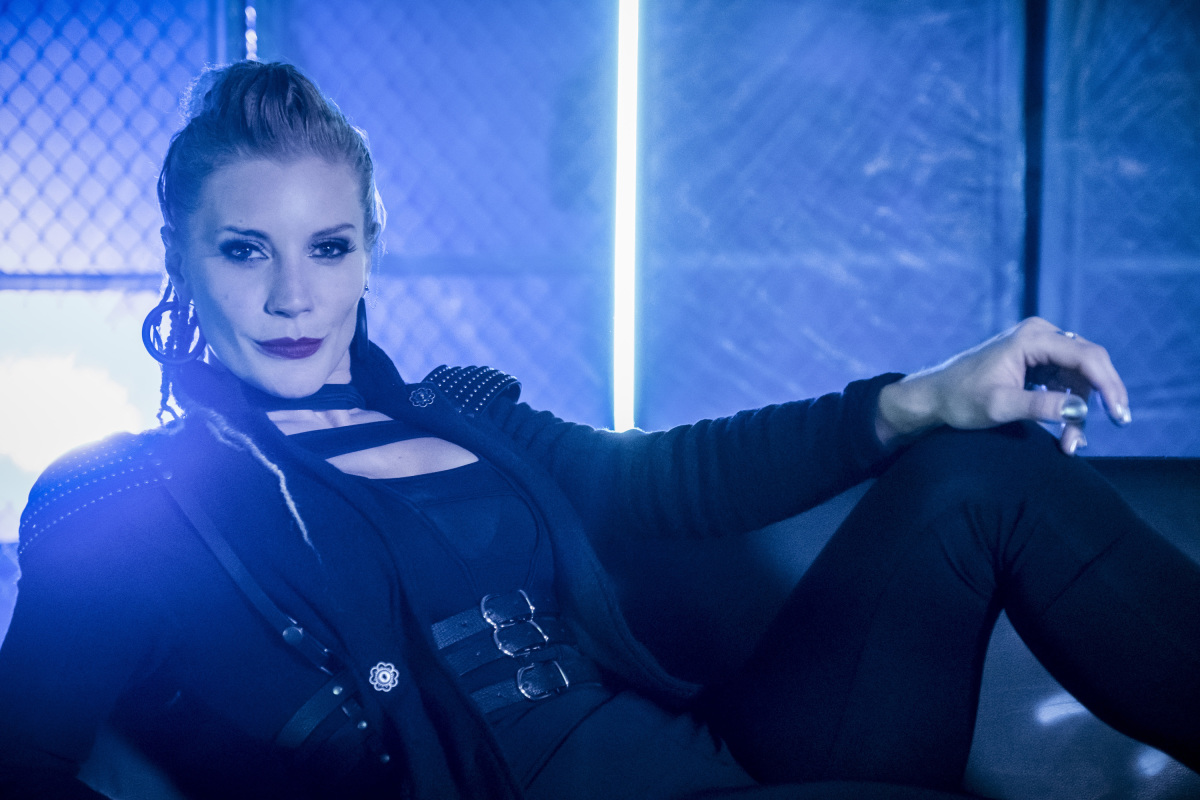 Not everything about Mary Poppins is cool.
All I really ask of any given episode of The Flash is that it not be egregiously stupid. Give me that and I will forgive almost anything else. And so it is with "True Colors".