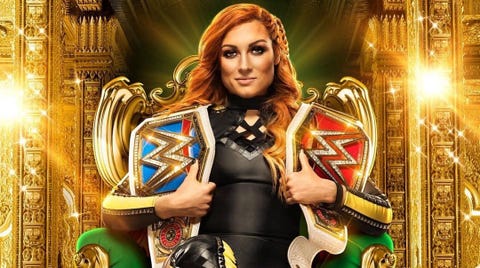 I don't care about much in WWE these days, but I still care about this.
There's no denying it. Post-Wrestlemania WWE has been an epic flailing shitshow. The Superstar Shakeup, allegedly planned months in advance, was thrown out the window as talent was shifted from one roster to the other and back again over a month, ending in the Wild Card Rule which means anyone can show up anywhere anytime. It's looking like we're entering into a Scared Vince / Senile Vince phase, where McMahon overrides everyone at the last minute to give fans what he knows in his hearts they want - chemically burned testicle humor.
It is against this backdrop I make my half-hearted predictions for Money In The Bank.