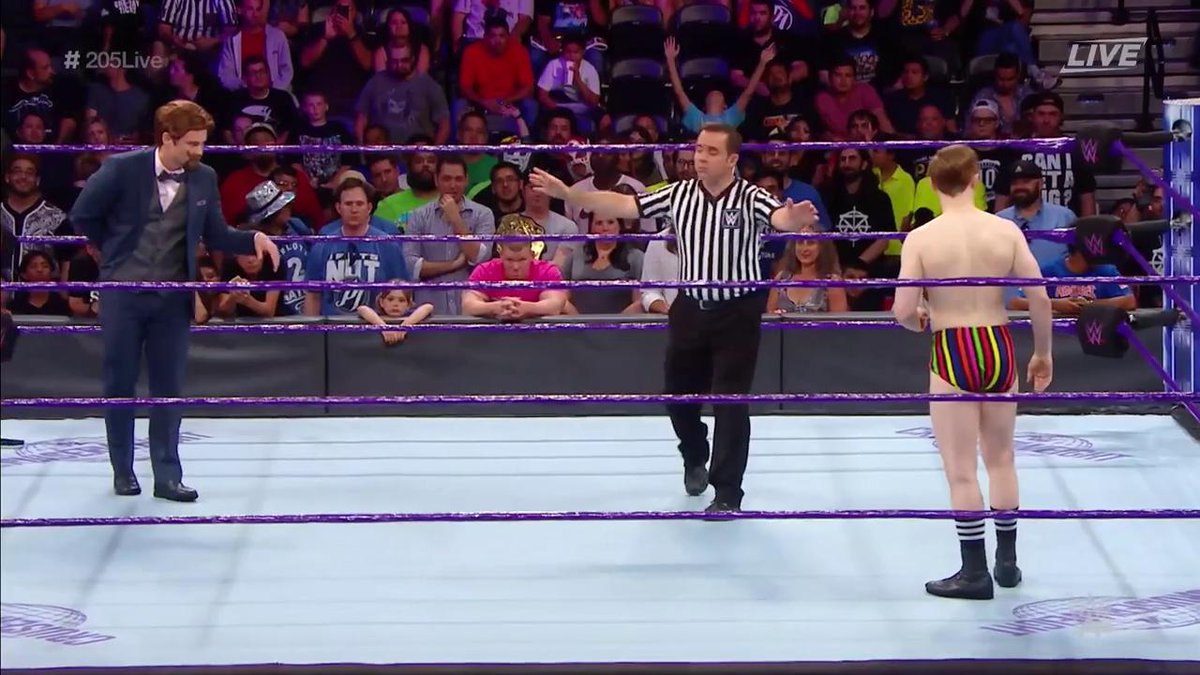 ON BOARD FOR T HIS
We haven't talked about 205 and the Cruisers for a while, because, well, 205 and the Cruisers have been stagnant for a while. But let's check in, as at least one new development has livened things up.
The big thing going on lately has been the awful build to Neville vs. Tozawa at Great Balls of Fire. Fresh off a lengthy feud based on not wanting to be taken under the wing of a heel, Tozawa finds himself being taken under the wing of a heel. IN this case, Titus O'Neill, who's been trying to recruit Tozawa into the Titus Brand in a way that desperately calls for Tozawa to kick his ass, but it's been weeks now and that still hasn't happened, and Titus in fact arranged the title match. Neville and Tozawa finally had a proper interaction this week, but Tozawa's English is better than Nakamura's, so I don't know why they're not letting him talk.
The new development is a new feud starting up between Brian Kendrick and Jack Gallagher. Kendrick's a great heel, and when he just appears and decides out of nowhere to hate on someone, in this case because Gallagher is a caricature and a joke, you believe it. We started the feud this week with Kendrick beating the shit out of Gallagher with two umbrellas, so this should be on par with Kendrick-Tozawa as non-title feuds go in the Cruiserweight Division.
Of course, Mustafa Ali and Drew Gulak are still feuding by trading victories back and forth, and Noam Dar and Cedric aAlexander have been arguing for a month over whether or not they're done with each other, so nothing's perfect.