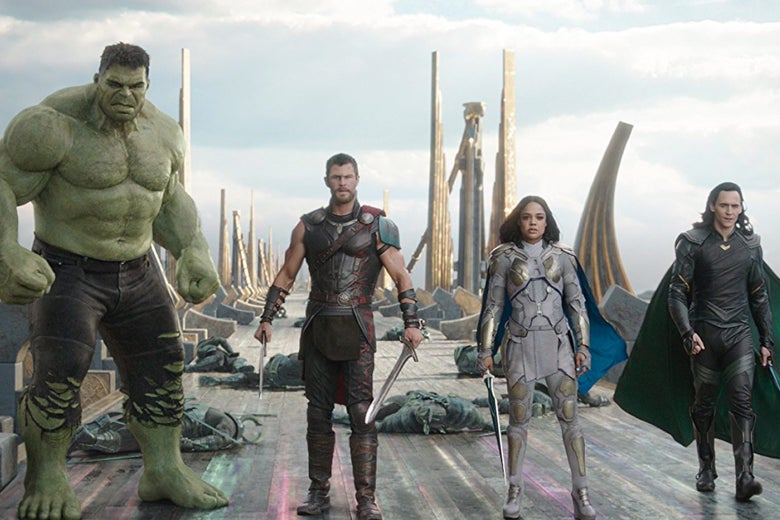 You know you're gonna go anyway.
Technically the very mildest of spoilers involving a song from the trailer that's also in the movie.
Here's all you really need to know about Thor: Ragnarok. It's the kind of movie where Led Zeppelin's "Immigrant Song" shouldn't work AT ALL. And it works. It works the first time they use it, and it works even better the second time they use it. It's somehow a movie where that works åwhenåå it shouldn't . Things working beautifully when they shouldn't is the whole goddamned movie.