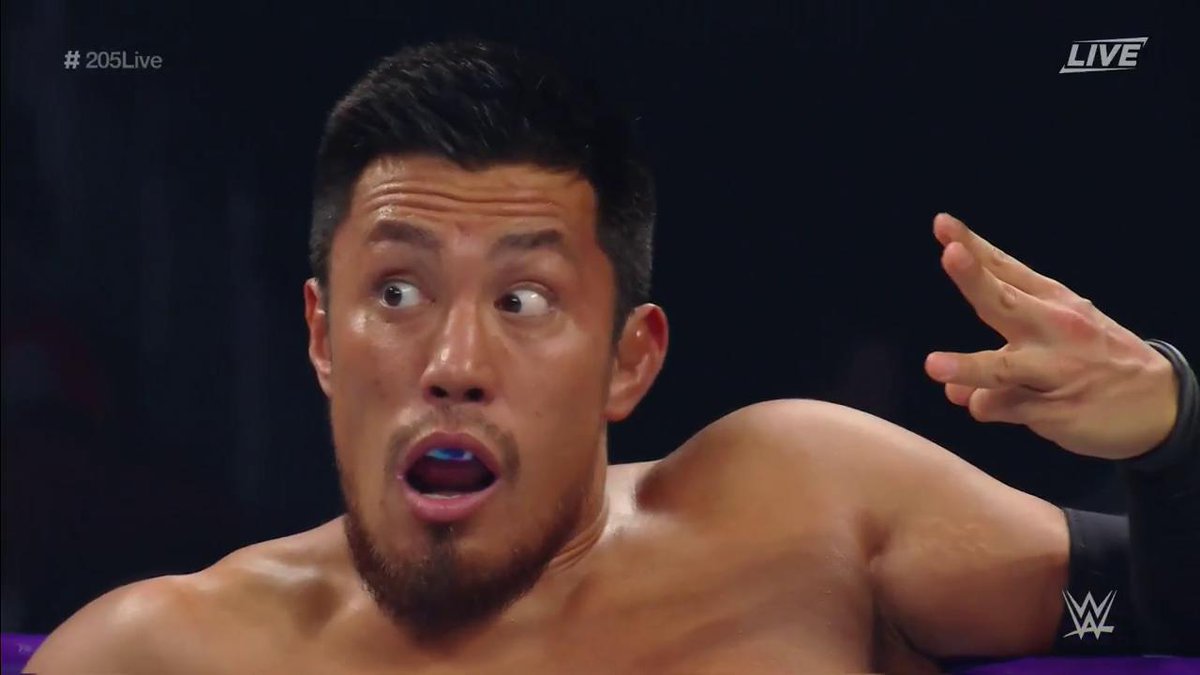 Best Thing on a Bad Episode
I know I've been bad, and blown off covering 205 Live and NXT for a couple of weeks, but the same four storylines have just been playing out. And since they all advanced or culminated this week, I can talk about all of them and it's like you didn't miss anything.
Brian Kendrick and Akira Tozawa have been the best thing on 205 Live for a while now, and one of the best things in all of WWE. Until two weeks ago, Kendrick had been teaching Tozawa a series of heel "lessons" that involved Tozawa getting fooled or beaten up.
So, three episodes ago, the tables turned, with Tozawa beating Kendrick by faking a knee injury, then tricking Kendrick into losing to Mustafa Ali by sneaking in and ringing the ring bell to make Kendrick drop his submission before Ali tapped. It's a great story, and that's why I'm giving this week's sub-par installment a pass, because Tozawa distracting Kendrick so Tony Nese could hit Kendrick from behind over Kendrick costing Nese the match with Tozawa is not the best or most logical way to play out the "have eyes in the back of your head" lesson.
In other news, I think, hope, pray that the Noam Dar / Rich Swann / Alicia Fox thing is over, as this week saw Fox dump Dar and Swann reveal that the whole thing was just revenge on Fox for dumping Cedric Alexander. Go, angle, and never darken my door again.
Drew Gulak continues his quest to stop dangerous high-flying on the dangerous high-flying show, and now he has a protest sign and a bullhorn because I guess CJ Parker hasn't needed them for a year and a half so let's try this again, folks!
Oh, almost forgot. TJ Perkins is evil now. He got Sithed by Neville a week or two ago. He's helping beat up Austin Aries before the rematch at Payback. If you're feeling neither positively nore negatively towards this news, that's appropriate.