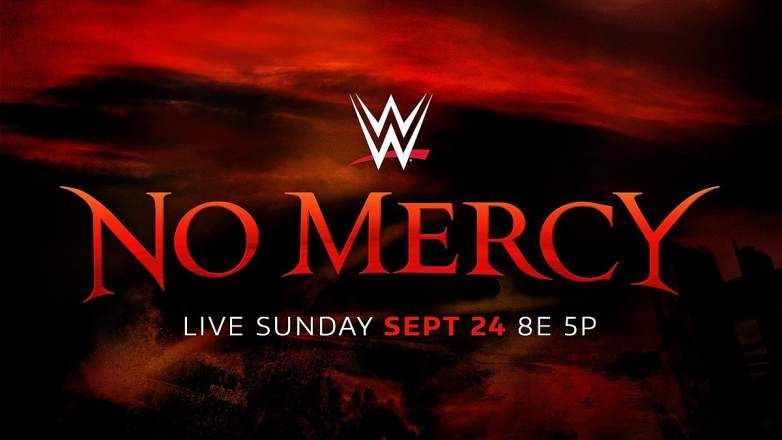 SPOILER ALERT: There will probably be some mercy.k
It seems like it's been forever since Takeover and Summerslam, which is sad, because it's only been five weeks. But let's get the No Mercy predictions in before the show tomorrow.
Elias vs. Apollo Crews (Kickoff Show)
No idea why this is happening, but I have to alssume Elias will win because he's on TV every week and Apollo Crews is an afterthought these days.
Neville vs. Enzo Amore (Cruiserweight Championship)
Man, three weeks ago I was prepared for Enzo to win despite the issues around his in-ring performance, but the last three weeks have taken away the one thing he brought to 205 Live - his incredibly popular persona. At this point, it's a tossup, but fuck it, I've bet against Neville and lost a lot this year. Neville retains.
Finn Balor vs. Bray Wyatt
Bray Wyatt is wrestling at a PPV. The story is that Balor can't beat him without The Demon. So Balor will beat him without the Demon.
The Miz vs. Jason Jordan (Intercontinental Championship)
This is the start of an IC program with The Miz, so The Miz will win via interference from the Miztourage, Maryse, or both.
Shield At 67% Vs The Bar (Tag Team Championship)
I don't see Ambrose and Rollins dropping the belts or breaking up or turning on each other yet. I also don't see Sheamus and Cesaro getting another run with the belts. Shield retains.
Alexa Bliss vs. Sasha Banks vs. Nia Jax vs. Emma vs. Bayley (Women's Championship)
Everyone Not Mickie James In The Pool! It's almost guaranteed that whoever wins the title will hold it only to be destroyed by Asuka when she debuts. So it's going to be a heel, which rules out Sasha and Bayley, and it rules out Nia, who would need to be protected from Asuka for a while longer. Which leaves Alexa retaining or Emma pulling off a surprise win. Emma winning would be perfect long-term planning, but since we know from Sasha banks that doesn't exist in the women's division, Alexa retains.
John Cena vs. Roman Reigns
The only way this makes any sense is for Reigns to win and earn Cena's respect, which is meaningless to either of their characters but what the hell. Reigns wins.
Brock Lesnar vs. Braun Strowman (Universal Championship)
I firmly believe, at this point, that they're gonna keep the belt on Brock as long as they're paying Brock. Brock hits the F5 on Strowman and retains.