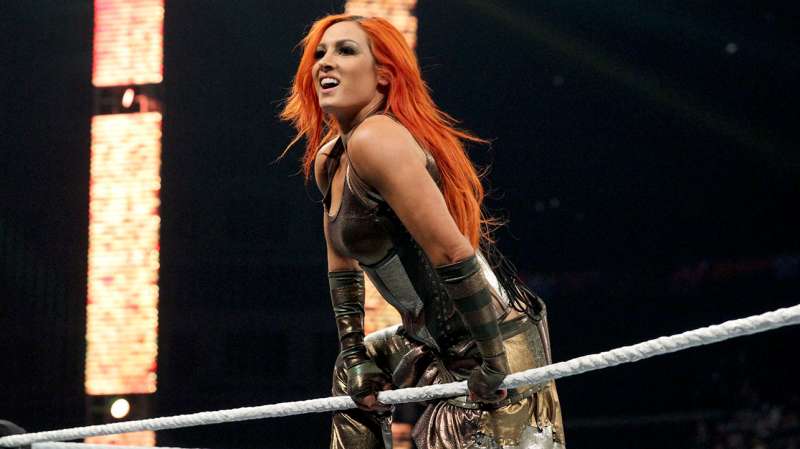 Oh yeah. That's the stuff.
Goddamn. I mean, don't get me wrong. I liked most of what happened at the Royal Rumble. I just didn't like how long it took or how much it dragged making its way to the results I was mostly but not entirely OK with.
Rusev vs. Shinsuke Nakamura (US Championship, Preshow): Rusev retains.
Rusev didn't retain. He lost to Nakamura through some "Lana Gets Bumped Off The Apron" bullshit, then they moved the belt onto R-Truth two days later for some reason. Ah, WWE booking. (0/1)
Buddy Murphy vs. Kalisto vs. Hideo Itami vs. Akira Tozawa (Cruiserweight Championship): I think Murphy will hold the belt until Mania, so he'll retain.
Murphy did indeed keep the belt in a solid match that probably could have used five more minutes and a hotter crowd. Unbeknownst to me, Hideo Itami was granted his request for a release, so he's done with 205 Live. Makes total sense for him and I hope he lands somewhere with a fan base that can accept his complete lack of a character and let him do his signature moves no matter how many faces he breaks with it. (1/2)
Asuka vs. Becky Lynch: Asuka retains.
Whooo, what a match. I was wrong about the finish - Asuka won clean, which is great for her and can be gotten away with with Becky, especially when you, say, leave Asuka off the post-Rumble Smackdown completely (!) to give time to Becky and Charlotte. They need to keep Asuka the champ through Wrestlemania and give her a serious challenger and feud to cement her reign after this fuckery. (2/3)
The Bar vs. The Miz & Shane McMahon (Smackdown Tag): New champs. Ugh.:
Right on both counts. This was a garbage match and the garbage team won and their garbage story continues. (3/4)
Ronda Rousey vs. Sasha Banks (Raw Women's Championship): Rousey's retaining.:
Yeah. This match won't be going into Rousey's top ten matches list, either. It was a mess. Enjoy the tag titles, though, Sasha! (4/5)
Women's Royal Rumble - Lynch, Flair, Lynch And Flair
Given that the final two were Lynch and Flair, and Lynch won, I'm startlingly happy with this set of picks, even though it was super obvious.
The Rumble itself was full of great moments. Well, about a third full of great moments spaced very evenly between a LOT of filler. Between the slow pacing and the fact that they need every active roster woman plus half a dozen guests from the sub-brands to fill the 30 spaces, there was a lot of time where nothing was happening. Kudos to them for not padding out the list with legends, though. After last year's match, it was desperately needed. (5/6)
Daniel Bryan vs. AJ Styles (WWE Championship): Bryan's keeping this.
Yep. Match wasn't very good. Well, OK. The match was fine except for the ending. It was just a weird, emotionless technical match at a place in the card that didn't really call for one. It was impossible to get really invested in any of it for a bunch of reasons, and then Erick Rowan, de-Bludgeoned, came in to align himself with Bryan and cost Styles the match. This is so random and weird there's speculation it was meant to be Lars Sullivan. It's all weird. Bryan is making it work on Smackdown but just barely. (6/7)
Finn Balor vs. Brock Lesnar (Universal Championship): Balor defeats Brock to win the Universal Championship.
HA HA HA HA HA. I knew this was dumb and wrong. This match is a classic case of WWE doing that thing where they think they're doing right by Balor even though he's losing, but they're not, because he lost the match, he lost the post-match beatdown, and then he got beat up by Bobby Lashley on Raw to kick off a feud for a lesser title that he'll definitely win eventually, all from a story that's basically "NOBODY BELIEVES HE CAN WIN AND THEY'RE RIGHT." (6/8)
Men's Royal Rumble: Seth Rollins, Drew McIntyre, Samoa Joe.
Neither Drew nor Joe did as well as I thought they should have in this thing, but it doesn't matter, because Rollins won and he was my first pick. Pacing was better than the women's match out of necessity because the show was running hella long by this point. Good surprises, lots of fun showings from new and NXT talent, and NIA JAX. All anyone gives a shit about in Rumbles are cool surprises, cool eliminations, cool saves, and unexpected matchups. The higher the percentage of those things there are in a Rumble compared to Slowly Lifting A Dude Over THe Ropes So He Rolls Under Them In A Bit, the better a Rumble is. (7/9)