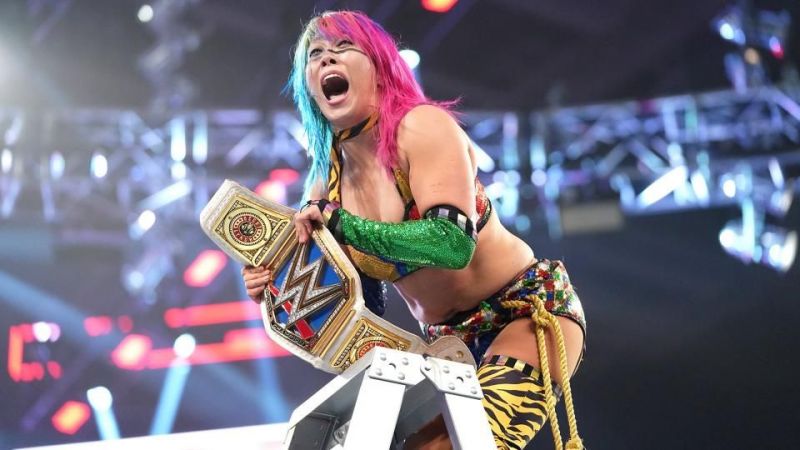 Glad it happened even if it's under less than ideal circumstances.
I suppose it be3hooves me to get WWE's last PPV of the year on the books while the year still exists. Not an awful show if you have access to the fast forward button.
Buddy Murphy vs. Cedric Alexander (Cruiserweight Championship): Murphy retains.
Another great match from a couple of great athletes. But the 205 Live title picture is in limbo right now. Mustafa Ali has moved to Smackdown, it seems, which is great for him, but it's like an NXT callup for someone who never held an NXT belt. It doesn't always go well. Alexander's taken two swings and two misses. And there's been a lot of farting around on the weekly show but no real establishment of a top card it seems. (1/1)
Bobby Lashley vs. Elias (Guitar Above The Ring Ladder Match): Lashley wins.
This was fine and fun for what it was. I was wrong about Lashley winning, technically, but he did win the post-match beatdown and their sort of rivalry sort of continues on Raw. (1/2)
R-Truth and Carmella vs. Jinder Mahal and Alicia Fox (Mixed Match Challenge Finals):: Truth and Carmella because they're over.
Yep! This was fine. Nothing special. (2/3)
The Bar vs. The New Day vs. The Usos (Smackdown Tag Titles): let's say the New Day get the belts.
They kept the belts on The Bar and have started an attempt to rebuild the already relatively strong Smackdown tag division by rehabilitating the reputations of the Clerb and Sanity. I'm fine with that. (2/4)
Braun Strwoman vs. Baron Corbin (TLC): Strowman shows up, demolishes Corbin with one move
Nope, but Strowman did demolish Corbin. With half the Raw roster acting as his proxies, because no disqualification! This was fine for what it was - the end of Baron Corbin, General Manager. Of course, it's been followed by the united McMahon family taking over both shows and promising "a fresh start", like we don't get a fresh start every week because they constantly ditch plans and rewrite scripts at the last minute. (3/5)
Natalya vs. Ruby Riott (Tables Match): Natalya wins.
Natalya won. The whole thing was a bit of an awkward mess, though. Not particularly satisfying. (4/6)
Drew McIntyre vs. Finn Balor: McIntyre is gonna win
this one.
Wrong on this one. Balor picked up two wins in two days over McIntyre, which makes me wonder what they're doing with both guys. I'm happy for a small Balor push, at least. (4/7)
Randy Orton vs. Rey Mysterio (Chairs Match: Mysterio wins.
I fast forwarded through this because the Never Pick Randy Orton Rule is also the Never Watch Randy Orton rule, but Mysterio did win. (5/8)
Ronda Rousey vs. Nia Jax (Raw Women's Championship): Rousey retains.
This match was weird and I don't know how much of it was intentional. Back in the day they'd call this a "clash of styles" but Rousey is still developing a style. (6/9)
The New Daniel Bryan vs. AJ Styles (WWE Championship): Newly heel Bryan will retain.
This was good. It was a bit out of place with the rest of the card, being fairly technical and not super intense, but it was good, and Bryan did retain. (7/10)
Seth Rollins vs. Dean Ambrose (Intercontinental Championship): Ambrose gets the belt.
Yep. Didn't watch this either. Knew it was long, heard it was bad or at least mediocre with the crowd shitting on it. (8/11)
Becky Lynch vs. Asuka vs. Charlotte Flair (Triple Threat TLC): Always bet on The Man. Eventually I'll be wrong.
So, I have bad news and good news and bad news and great news. The bad news is that I was wrong. The good news is that Asuka won her first main roster championship. The bad news is that she did it at the expense of the storyline of three other women, and her win only cements her #4 place in the combined women's divisions. So, good and bad for Asuka. I hope she gets a solid run as champ against the rest of the Smackdown division while Becky and Charlotte play with Rousey up until Mania.
The great news? The match was incredible, and for the first time in what feels like forever, the best match of the night, the most important match on the card, and the main event were all the same match. (9/12)